Research focus
We are interested in the control of embryogenesis. Our focus is on investigating new regulators, which range from short proteins to post-transcriptional control mechanisms.
Fertilization: How is fertilization regulated? We are specifically interested in identifying new molecular players that allow sperm-egg interaction and fusion.
Toddler: How does the short secreted protein Toddler (also called Apela/ELABELA) regulate gastrulation movements?
Translational regulation: We are interested in investigating translational regulation and regulation by translation during embryogenesis.
Our approach
To address these questions, we are mainly using zebrafish embryos since they are a powerful model of vertebrate embryogenesis. We combine various experimental and computational approaches, ranging from genetics, molecular biology, cell biology and biochemistry to live cell imaging and genomics technologies.
Lab news
Welcome to Friederike
01 Apr 2018
Welcome to Friederike, a former PhD student in Alipasha Vaziri's lab at the IMP!
Welcome to Lisa
15 Feb 2018
Welcome to Lisa, the newest addition to the Pauli lab crew. Lisa has joined us as a Master student - welcome on board!
Visit to Haus des Meeres
20 Jan 2018
The Pauli lab was treated to an in-depth tour of the Haus des Meeres given by the deputy director and curator, Daniel Abed-Navandi. He taught us a lot about the different species on display, and gave us a behind-the-scenes look of how the aquarium operates. Some of the cool organisms we were able to see included a poisonous cone snail species, lots of little jellyfish, and the aquarium's thriving seahorse population.
About us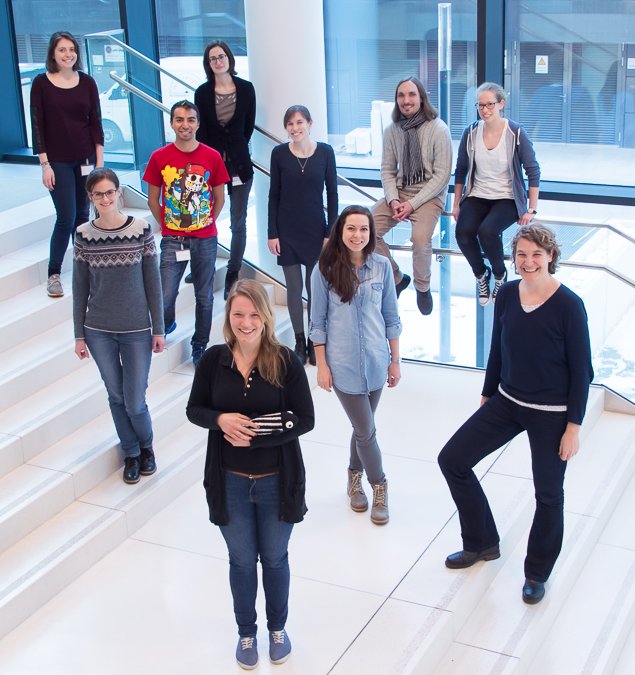 Pauli Lab February 2018
Contact us
The lab is based at the Research Institute of Molecular Pathology (IMP), a basic research institute that is part of the Vienna Biocenter (VBC).
Links
Funding
* Research Institute of Molecular Pathology (IMP) * FWF START Grant 2017 * HFSP Career Development Award * Boehringer Ingelheim Fonds * Austrian Academy of Sciences (ÖAW) * RNA Society (RNA Salon)