Research focus
The long-term vision of the Pauli lab is to unravel new concepts and molecular principles governing one of the most dramatic developmental transitions, the oocyte-to-embryo transition. Our current research is centered around the following topics:
Fertilization: How is fertilization regulated? We are specifically interested in identifying new molecular players and gain mechanistic insights into sperm-egg interaction and fusion.
Translational regulation: We are interested in investigating translational regulation during embryogenesis.
Toddler: How does the short, secreted protein Toddler/Apela regulate gastrulation movements?
Our approach
To address these questions, we are mainly using zebrafish embryos since they are a powerful model of vertebrate embryogenesis. We combine various approaches, ranging from genetics, molecular and cell biology, biochemistry and structural biology to live cell imaging, genomics and evolutionary analyses.
Science sketch
News ticker
A quick, easy and open-source SARS-CoV-2 test | 25 Jul 2020
Welcome to our interns Mirjam, Lena, and Lorena! | 01 Jul 2020
HFSP postdoc fellowship for Victoria | 26 Mar 2020
HFSP Young Investigator Award | 26 Mar 2020
Quio's Ski7 paper on bioRxiv | 20 Mar 2020
First virtual Lab Meeting in the books | 18 Mar 2020
BIF PhD fellowship for Andreas | 17 Mar 2020
Weintraub Award for Victoria | 03 Mar 2020
DevStem 2020 at the IST | 28 Feb 2020
Double success at Marie Curie postdoc fellowships | 07 Feb 2020
Review on species-specific fertilization | 04 Feb 2020
Crystal Award for Frieda! | 24 Jan 2020
Happy New Year | 31 Dec 2019
Winning picture by Victoria Deneke in MBL image contest | 23 Dec 2019
Huygens Image prize for Karin Panser | 23 Dec 2019
SFB grant 'RNA-DECO' funded | 12 Dec 2019
EMBO postdoc fellowship for Laura | 10 Dec 2019
About us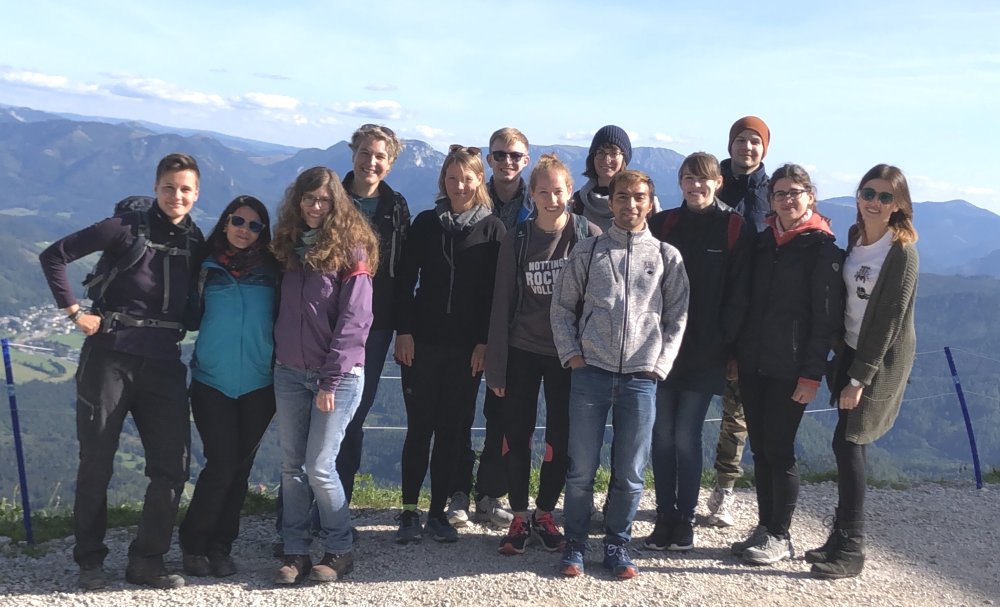 Pauli Lab September 2019
Contact us
The lab is based at the Research Institute of Molecular Pathology (IMP), a basic research institute that is part of the Vienna Biocenter (VBC).
Links
Funding
* Research Institute of Molecular Pathology (IMP) * Boehringer Ingelheim (BI) * FWF START Grant (2017-2023) * FFG * HFSP Career Development Award (2016-2020), HFSP Young Investigator Grant (2020-2022) * EMBO-YIP (EMBO Young Investigator Programme) * Boehringer Ingelheim Fonds (2016-2018; 2021-2023) * Austrian Academy of Sciences (ÖAW) * FNSNF (Swiss National Science Foundation) * EMBO postdoc fellowship * RNA Society (RNA Salon) * SFB RNA-Deco (FWF) * Marie Sklodowska-Curie Individual Fellowships