Research focus
We are interested in the control of embryogenesis. Our focus is on investigating new regulators, which range from short proteins to post-transcriptional control mechanisms.
Fertilization: How is fertilization regulated? We are specifically interested in identifying new molecular players that allow sperm-egg interaction and fusion.
Toddler: How does the short secreted protein Toddler (also called Apela/ELABELA) regulate gastrulation movements?
Translational regulation: We are interested in investigating translational regulation and regulation by translation during embryogenesis.
Our approach
To address these questions, we are mainly using zebrafish embryos since they are a powerful model of vertebrate embryogenesis. We combine various experimental and computational approaches, ranging from genetics, molecular biology, cell biology and biochemistry to live cell imaging and genomics technologies.
Science sketch
News ticker
Zebrafish Course at MBL in Woods Hole | 06 Aug 2019
June/July = conference time! | 29 Jul 2019
Bouncer paper highlighted in F1000prime | 05 Jul 2019
Welcome to James | 01 Jul 2019
Welcome to Andreas | 15 May 2019
Good-bye and Welcome | 16 Apr 2019
Dr. Herberg! | 11 Apr 2019
Welcome to Anastasia | 15 Mar 2019
PCF11 paper published in Molecular Cell | 25 Feb 2019
Dr. Schlumm! | 15 Feb 2019
Bye bye, Tomas and Lisa | 31 Jan 2019
Welcome to Benni as a Master student | 02 Jan 2019
Happy New Year | 01 Jan 2019
Finding the hidden clues | 11 Dec 2018
Andi selected to become an EMBO Young Investigator | 20 Nov 2018
Mattias Lauwers and Science Slam Awards for PhD students from the Pauli Lab | 09 Nov 2018
VBC PhD Symposium 2018 "Metamorphosis - Transforming Science" | 08 Nov 2018
About us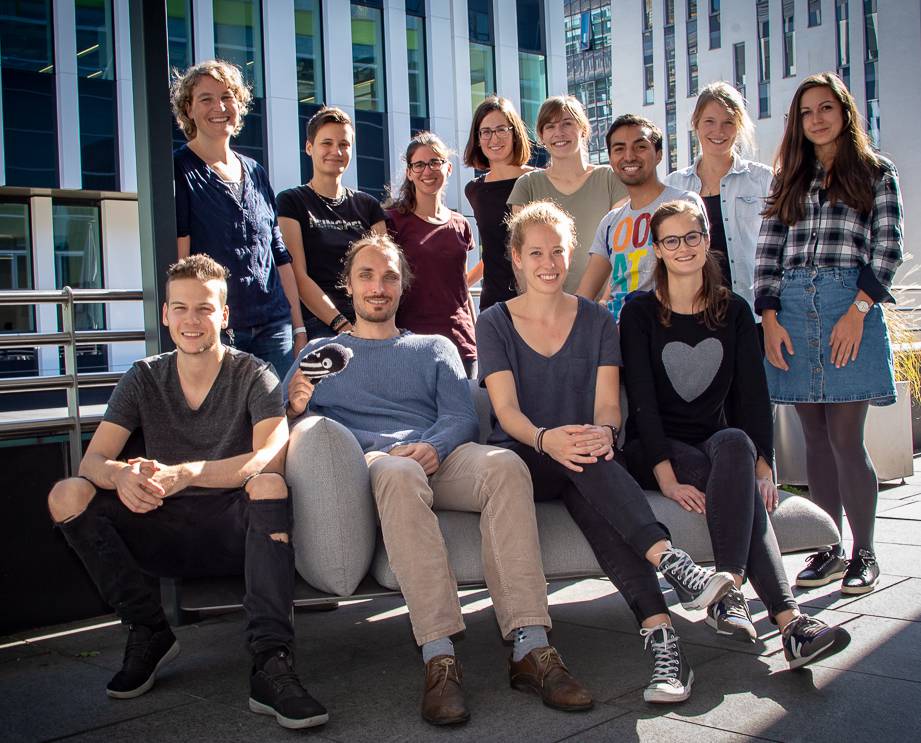 Pauli Lab October 2018
Contact us
The lab is based at the Research Institute of Molecular Pathology (IMP), a basic research institute that is part of the Vienna Biocenter (VBC).
Links
Funding
* Research Institute of Molecular Pathology (IMP) * FWF START Grant 2017 * HFSP Career Development Award * Boehringer Ingelheim Fonds * Austrian Academy of Sciences (ÖAW) * RNA Society (RNA Salon)