Andrea Pauli (Andi)
Principal Investigator
first.last@imp.ac.at / Germany / Since September 2015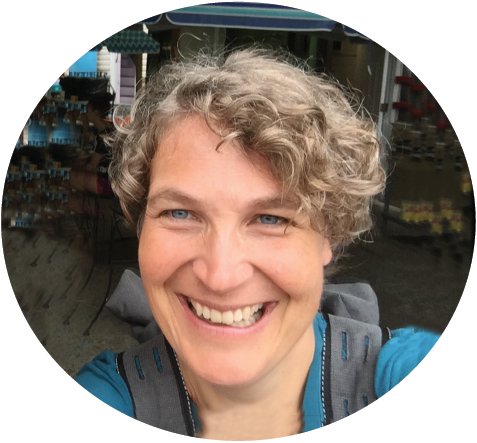 Andi studied biochemistry (1998-2002) in Regensburg, Germany, and molecular and cellular biology (2002-2004) at the Ruprecht-Karls University of Heidelberg in Germany. For her PhD, Andi joined the labs of Kim Nasmyth and Barry Dickson as a joint Ph.D. student at the IMP in Vienna, Austria to uncover post-mitotic functions for cohesin in Drosophila. In 2006, Andi moved with Kim's lab to Oxford, UK where she obtained her D.Phil. (2009) and became an avid rower. For her post-doctoral studies (2009-2015), Andi traded flies for fish and joined Alex Schier's lab at Harvard University, USA. Since 2015, Andi has had her own lab at the IMP. Andi's work has been funded by EMBO, HFSP, the NIH grant to independence (K99), the FWF START Prize, a Whitman Center Fellowship from the Marine Biological Labs and the EMBO Young Investigator Programme (EMBO YIP).
Andreas Blaha
PhD Student
first.last@imp.ac.at / Germany / Since May 2019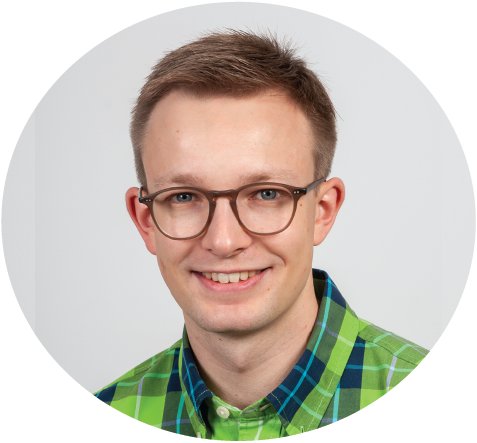 Andreas graduated from the University of Hamburg in Molecular Life Sciences (B.Sc.) in 2016. Here, he first approached developmental biology in the labs of Peter Bommert and Arp Schnittger. Andreas then moved to Tübingen, Germany, where he completed his Biochemistry studies (M.Sc.) at the Eberhard Karls University in January 2019. For his thesis, he studied kinase activity during meiotic recombination in yeast in John Weir's lab at the Friedrich Miescher Laboratory of the Max Planck Society. In the Pauli lab, Andreas is interested in studying the process of fertilization. Andreas was awarded a Boehringer Ingelheim Fonds PhD fellowship for his PhD studies in 2020. In his spare time, Andreas likes to travel; the best locations are those where he can use his skis as well.
Anastasia Chugunova
Postdoc
first.last@imp.ac.at / Russia / Since March 2019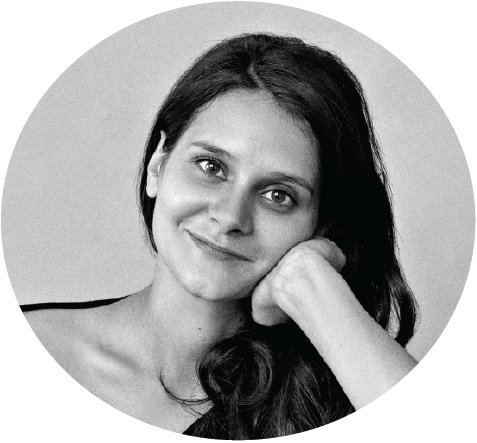 Anastasia studied biochemistry and molecular biology at Lomonosov Moscow State University (2009-2014). Her diploma project focused on understanding structural features of Hansenula polymorpha TERT (Telomerase Reverse Transcriptase). Already during her diploma studies Anastasia became interested in the function of newly predicted peptides in eukaryotic cells – a topic she decided to pursue for her PhD during which she investigated the function of a mitochondrial peptide encoded by a misannotated lncRNA, LINC00116/Mitoregulin. Anastasia joined the Pauli lab in March 2019 to investigate mitochondrial functionality and co-regulation of mitochondrial and cytoplasmic translation during development. Anastasia was awarded the VIP2 fellowship and the Marie Sklodowska-Curie postdoctoral fellowship for her studies in the Pauli lab. In her free time, Anastasia enjoys reading detective stories, knitting and snowboarding.
Victoria Deneke
Postdoc
first.last@imp.ac.at / El Salvador / Since September 2019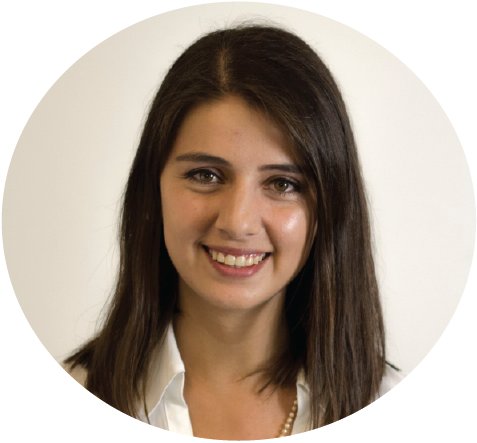 Victoria pursued her undergraduate studies at the University of Notre Dame in USA where she graduated with a B.Sc. in Chemical Engineering in 2013. For her PhD, she joined Stefano Di Talia's lab to study cell cycle synchronization in Drosophila development at Duke University, USA. Victoria received several honors and awards including an HHMI International Student Research Fellowship, a Schlumberger Faculty for the Future Fellowship, a Boehringer Ingelheim Fonds Travel Grant and the prestigious Weintraub award for her PhD studies. She joined the Pauli lab in September of 2019, where she will be studying mechanisms of gamete binding and fusion in zebrafish. Victoria was awarded the HFSP postdoctoral fellowship for her studies in the Pauli lab. In her free time, Victoria enjoys dancing, crafting DIY projects and learning about different cultures through cooking and music.
Krista Gert (née Briedis)
PhD Student
first.briedis@imp.ac.at / United States / Since September 2017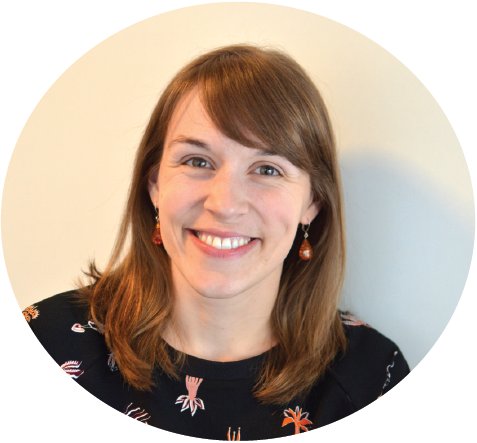 Krista is from the United States, where she attended North Park University and earned her Bachelor of Science degree (2010-2014) with a double major in Biology and Chemistry. She later completed her Master of Science degree (2015-2017) in Experimental and Medical Biosciences at Linköping University in Sweden. After giving cancer research a try early in her master's, she attended the VBC Summer School in 2016 and as a summer intern in the Pauli lab, returned to her favorite area of biology—development. Krista continued in the Pauli lab and completed her master's thesis on the characterization of vertebrate fertilization factors in fish, and subsequently joined the lab as a Ph.D. student starting September 2017. Her Ph.D. work focuses on the molecular players and species-specificity of vertebrate fertilization. Krista was awarded a DOC fellowship for her PhD studies in the Pauli lab. Krista's other interests include marine biology and conservation, and she enjoys baking, figure skating, learning foreign languages, and riding her bike around Vienna.
Theresa Humer
PhD Student
first.last@imp.ac.at / Austria / Since October 2020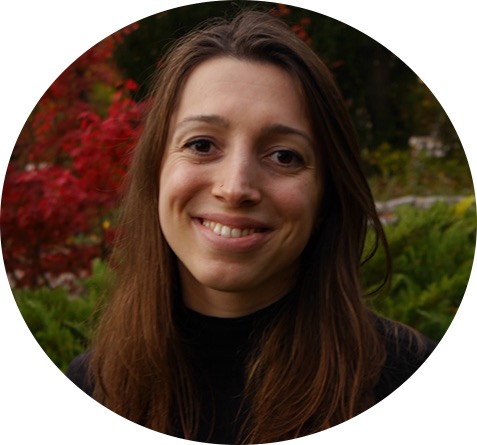 Theresa graduated with a bachelor´s degree in Biotechnology and Environmental Engineering from the University of Applied Sciences Upper Austria in 2017. For her master´s studies, Theresa moved to Vienna to study Comparative Biomedicine with a specialization on tumor and infection biology at the University of Veterinary Medicine (2017-2020). In the laboratory of Florian Grebien, she investigated the role of NUP98-fusion proteins in leukemia. Theresa joined the Pauli lab in October 2020 to study the biophysics behind fertilization as she likes the idea of combining physical methods on biological systems in an interdisciplinary approach. In her free time, she likes climbing, mountain biking, baking and eating good food.
Frieda Leesch
PhD Student
katrin.last@imp.ac.at / Germany / Since October 2017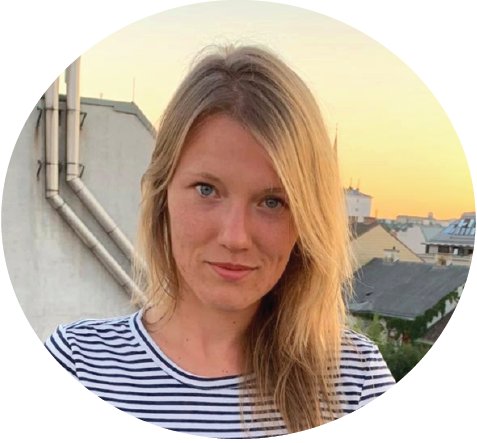 Frieda holds an M.Sc. degree in biochemistry from the Martin Luther University in Halle/Saale, Germany. She conducted her M.Sc. thesis (2015-2016) in the lab of Ruby Shalom-Feuerstein at Technion – Israel Institute of Technology, where she studied the function of microRNAs in skin development. Joining the Pauli lab as a Ph.D. student in October 2017, Frieda shifted her focus and is now interested in understanding translational regulation at the level of the ribosome during zebrafish development. In her free time, Frieda enjoys running and painting.
Laura Lorenzo-Orts
Postdoc
first.middle.last@imp.ac.at / Spain / Since September 2019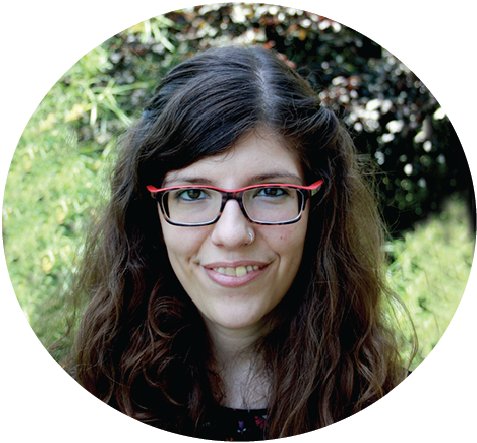 Laura studied biology in Valencia, Spain (2007-2012). She then obtained a master's degree in Plant Biology and Biotechnology from the Universitat Autonoma de Barcelona. For her PhD (20015-2019), Laura joined Michael Hothorn's laboratory at the University of Geneva, Switzerland, to investigate the metabolism of inorganic polyphosphates in plants. During her PhD, Laura discovered a bicistronic transcript controlling the expression of a cell cycle regulator. In parallel, she uncovered a novel polyphosphate-binding domain using structural biology and quantitative biochemistry. Her findings sparked her interest in translational regulation, a topic which she will focus on during her postdoctoral studies in the Pauli lab. Laura was awarded a SNF postdoctoral fellowship, the EMBO postdoctoral fellowship and the Marie Sklodowska-Curie postdoctoral fellowship for her studies in the Pauli lab.
Karin Panser
Lab Manager
first.last@imp.ac.at / Austria / Since September 2015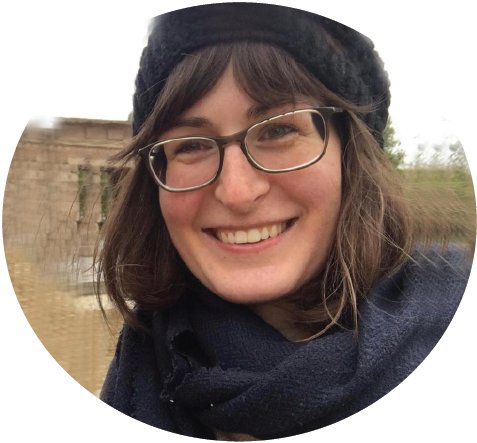 Karin studied Molecular Biotechnology for her master's degree at the University of Applied Sciences in Vienna (2006-2011). During that time, Karin performed her master's thesis work in Cambridge working with neurogenetics in Drosophila. She continued working with fruit flies in the Straw lab at the IMP, dissecting and staining thousands of fly brains. Joining the Pauli lab in 2015, she now takes care of thousands of zebrafish. She also works on characterizing selected small peptides involved in zebrafish development. Karin has a deep love for jellyfish and enjoys going to the theater, reading crime novels, and avoiding vegetables at all costs.
Carina Pribitzer
Lab Manager
first.last@imp.ac.at / Austria / Since November 2018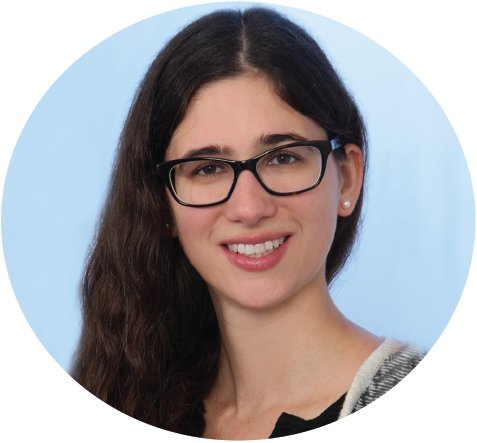 Carina obtained a BSc in Biology (2011) and a MSc in Genetics and Developmental Biology (2014) from the University of Vienna. For her Master's thesis, she studied gene regulatory elements in the sea anemone Nematostella vectensis (Technau lab). Afterwards she continued working with Nematostella in Vienna and Bergen. In 2016, Carina joined the Vienna Biocenter as a research assistant (Bell lab, IMBA), focusing on Polycomb biology in mouse embryonic stem cells. In the Pauli lab, Carina works on translational regulation in zebrafish. In her free time, she enjoys playing billiards and singing in a choir.
Jessica Stock
PhD Student
first.last@imp.ac.at / Germany / Since November 2016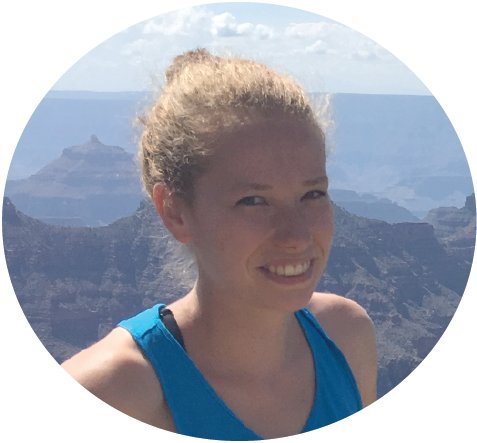 Jessica received a B.Sc. degree in Biochemistry from the Free University of Berlin in 2015. She continued with an M.Res. degree in Molecular Cell Biology at the University of Nottingham from 2015 to 2016. For her thesis, she investigated the role of Armadillo repeat proteins in Plasmodium berghei invasion and migration. Jessica has been a Ph.D. student in the Pauli lab since November 2016, working on the role and mechanism of Toddler signaling during the process of zebrafish gastrulation. Jessica is the lab's TV show expert, enjoys listening to music, and plays volleyball in her free time.
Marcus Strobl
Research Assistant
first.last@imp.ac.at / Austria / Since June 2021
Dori the Zebrafish
Mascot
not.that.we.know.of@imp.ac.at / Deep Sea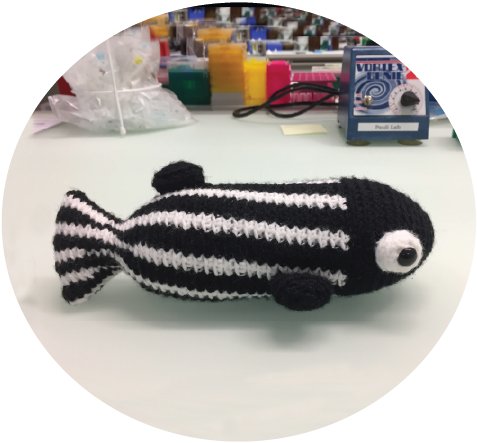 Interns
Anna Bandura
Intern
first.last@imp.ac.at / Russia / Since January 2021
Lisa Kainacher
Intern
first.last@imp.ac.at / Austria / Since February 2021
Hannah Keresztes
Intern
first.last@imp.ac.at / Austria / Since May 2021
Anja Koller
Intern
first.last@imp.ac.at / Austria / Since May 2021
Eduardo Martinez Barrios
Intern
first.middle@imp.ac.at / El Salvador / Since June 2021
Former members
Sara Berent (Intern), September 2020–January 2021
Mirjam Binner (Intern), November 2019–January 2021
Lena Bohaumilitzky (Intern), March–August 2020
Krista Briedis (VBC Summer Student (2016) & Master student (2017)), July 2016–August 2017
Luis Enrique Cabrera Quio (PhD Student), December 2015–March 2021
Lisa Daniel (Intern), December 2018–June 2019
Nina El-Asrag (Intern), September 2016–September 2017
Sarah Herberg (PhD student), November 2015–April 2019
Tomáš Kazmar, PhD (Computer Scientist (joint with the Zimmer lab)), May 2016–January 2019
James Kiraly (VBC Summer Student), July–August 2019
Anna Kogan (Intern), October 2020–March 2021
Tiago Lubiana Alves (VBC Summer Student), July–August 2017
Ziyaurrahman (Ziya) Marhama Sirajudheen (Intern), March–April 2021
Lorena Olifiers (Intern), July–September 2020
Alicia Peschel (Intern), April–June 2016
Lisa Renz (Intern (Sept 2017) & Master student), February 2018–January 2019
Friederike Schlumm (Technician), April 2018–December 2020
Felicia Spitzer (Intern), November 2017–March 2018
Benjamin Steinmetz (intern (2018) & Master Student (2019)), January 2019–December 2019
Xue Strobl (Master Student (joint with the Cochella lab)), October 2017–December 2018
Sabrina Wohlhaupter (Intern), January–March 2017
Teresa Zanin (Intern), June–July 2018